The Media People

New Delhi [India], November 14: BeatO, India's leading digital health platform focusing on diabetes control and treatment, has announced that it would be launching physical touchpoints by collaborating with leading doctors in several micro-markets. This move is poised to establish BeatO as India's leading "phygital" diabetes care provider, combining the best of both the physical and digital worlds. With the launch of five such clinics across Delhi/NCR, on the occasion of World Diabetes Day. BeatO will soon cover leading cities across Uttar Pradesh, Madhya Pradesh, Rajasthan, Gujarat, and Odisha over the next 6 months.

After building the BeatO App which empowers more than two million diabetes users with a range of products and digital services (including structured diabetes control and remission programs), BeatO is taking a step forward by increasing the range of options available to patients who require physical touchpoints in their diabetes control and treatment regimen. The clinics will also provide a broad range of investigation and diagnostic services, enabling BeatO to cover patients 360 degrees both in a physical and virtual setting.

A physical approach would be especially useful when onboarding patients with relatively complex conditions, where a physical visit can be seamlessly followed up with digital consultations, ensuring comprehensive, convenient, and proactive care.

At the same time, BeatO will add value to network practices by deploying custom-made front-end and back-end technology solutions and creating opportunities for collaborative research and publications. In addition, BeatO and these collaborating practices will run local education and awareness campaigns both online and offline.


Gautam Chopra, Founder and CEO of BeatO, underlining the importance of the collaborative approach said, "Our primary goal is to establish a benchmark of patient care which is clinically driven, accessible, and affordable. We have already created a significant impact in the quality of lives of our users through digital means. This initiative is the next step and would further deepen our capabilities to serve our patient population. At the same time, we will endeavour to add value to our partner clinics with a flexible mindset."

BeatO's commitment to delivering exceptional diabetes care is reflected in their positive clinical outcomes, which include an average estimated HbA1c reduction of 2.16 per cent in just three months and an 81 per cent reduction in hypoglycaemic episodes, and a more than 15 mg/dL reduction in cholesterol levels. These outcomes underscore the effectiveness of BeatO's clinically led approach, featuring leading diabetologists in their network.

Dr Navneet Agarwal, Chief Clinical Officer at BeatO, shared his perspective, stating, "We are dedicated to improving the lives of individuals with diabetes. Our innovative and technology-driven approach and collaborative partnerships with offline clinics are instrumental in delivering comprehensive and high-quality care that is a necessity in addressing the massive challenge presented by diabetes in India."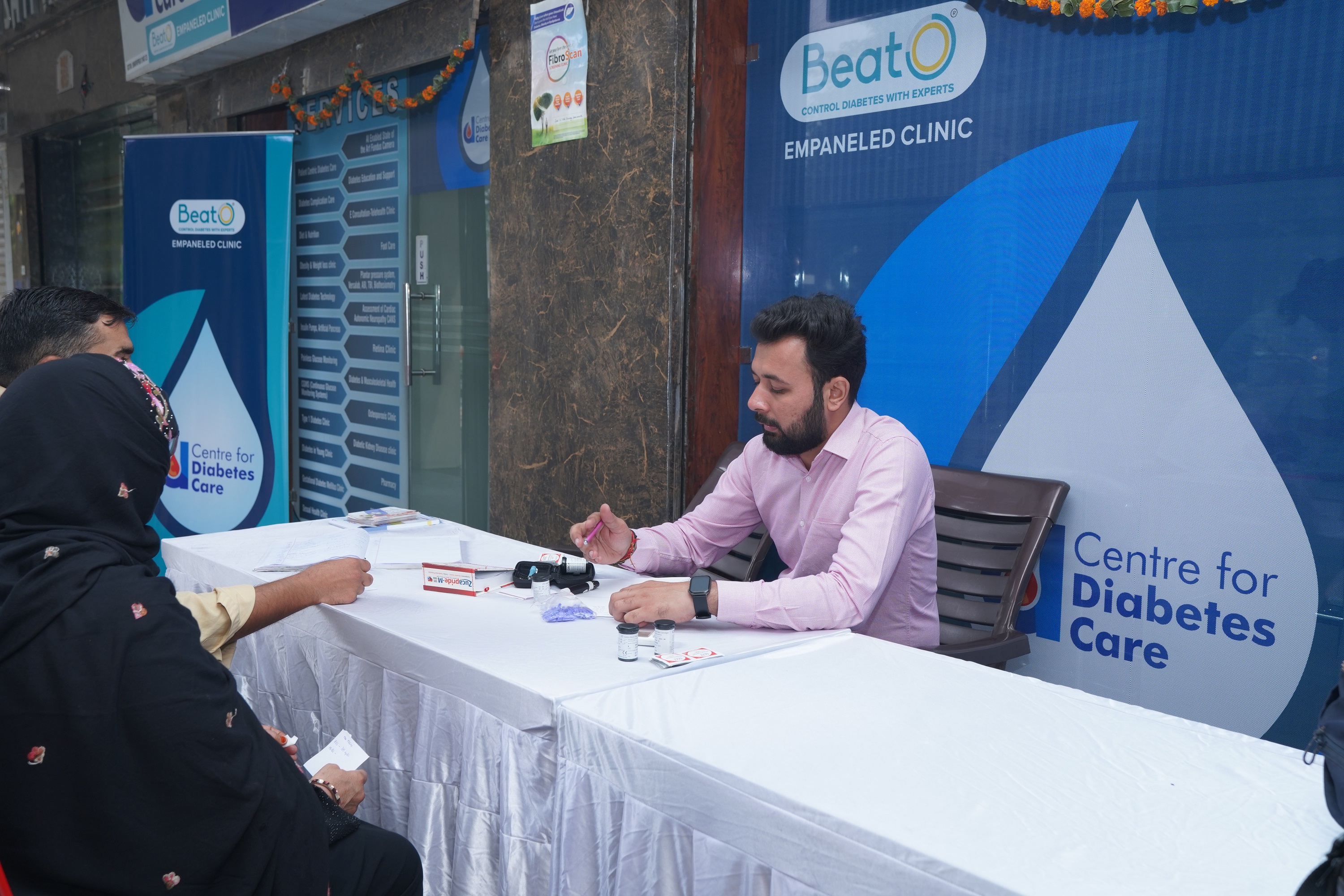 Over the next six months, BeatO aims to establish over 100 such clinic touchpoints nationwide, expanding its phygital diabetes care model and setting new standards for accessible and affordable diabetes management. With its personalised and affordable diabetes care programmes, an easy-to-use smartphone app, virtual OPDs and a range of glucometers, BeatO has truly and successfully made diabetes care more accessible and affordable.

BeatO is a digital platform that provides clinically proven, comprehensive diabetes care programs to control and reverse diabetes under the guidance of experts. The outcomes of BeatO's Diabetes Care Programs have been published by International Diabetes Federation (IDF) and American Diabetes Association (ADA). BeatO's glucometers work in unison with the BeatO app which provides personalised insights and real-time data-driven care. It is a one-stop solution for all diabetes needs, such as lab tests, medicines, and diabetes-friendly food, among other products.

(ADVERTORIAL DISCLAIMER: The above press release has been provided by The Media People. ANI will not be responsible in any way for the content of the same)